St. Andrew has a variety of opportunities for individuals of all ages to participate in camp this summer!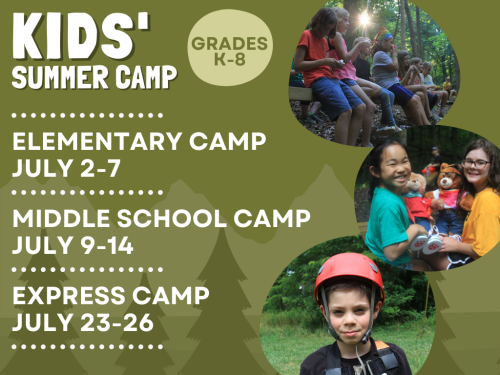 Kids Summer Camp is a great way for kids in kindergarten through eighth grade to connect with each other and God while having a blast spending lots of time outdoor! St. Andrew offers a 50% scholarship to all St. Andrew Families who wish to attend camp (open to friends), with additional money available based on need. Cost will NOT be a factor in attend at this church. Email Janee for the code to use when you register.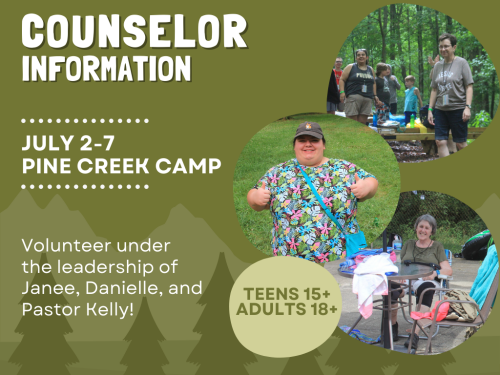 Watch this video to hear from a former camper who is now a counselor!
Older students and adults can join in on the fun, too! We are looking for those age 15+ who can volunteer at elementary camp the week when St. Andrew is one of the directing churches.
Facility Support
- Contact
Alan R.
about ways you can help out during the summer behind the scenes.
Kitchen Support
- Help by cooking, cleaning, serving meals, etc.
Medical Support
- Be a camp medic for a week!
Lifeguarding
- If you are lifeguard certified, we can use you to help for a few hours each day during camp!
Counseling
- The biggest impact is made here. We need adults to step-up and assist in leading children through the week. Every counselor who says yes allows for 5 kids to attend camp!
Step 1: Talk with a director (Janee, Pastor Kelly, or Danielle) to see if this might be a good fit for you.
Step 2: Register to Volunteer Online
Step 3: Online & In person Training
Step 4: CAMP!