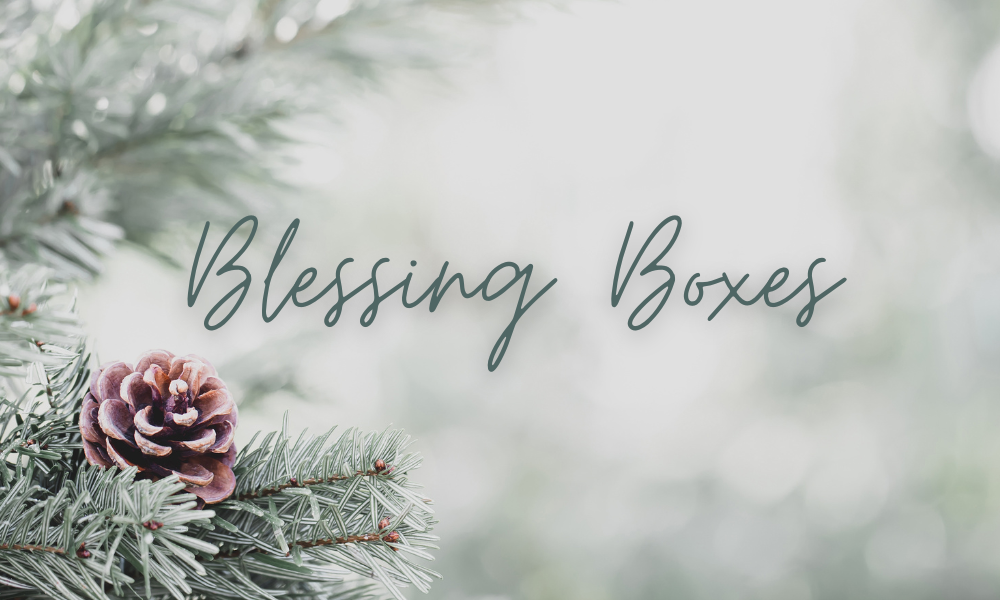 Blessing Boxes
Saturday, December 16
Leader: Gina Riendeau | | 765-497-7755 ext. 3
Time: 10am – Noon
Each year at Christmas, InTouch brings together many volunteers to provide a little extra love for members of our congregation. Approximately 90 people will receive a specially-wrapped box of holiday treats. We still need bakers to help make this event successful. Register to help at the link below. Contact Gina Riendeau for more information.
Baked Cookies to the church by December 13 at 3 p.m.
Pack Blessings Boxes on December 15 at 10 a.m.
Deliver Blessing Boxes on December 16 at 10 a.m.