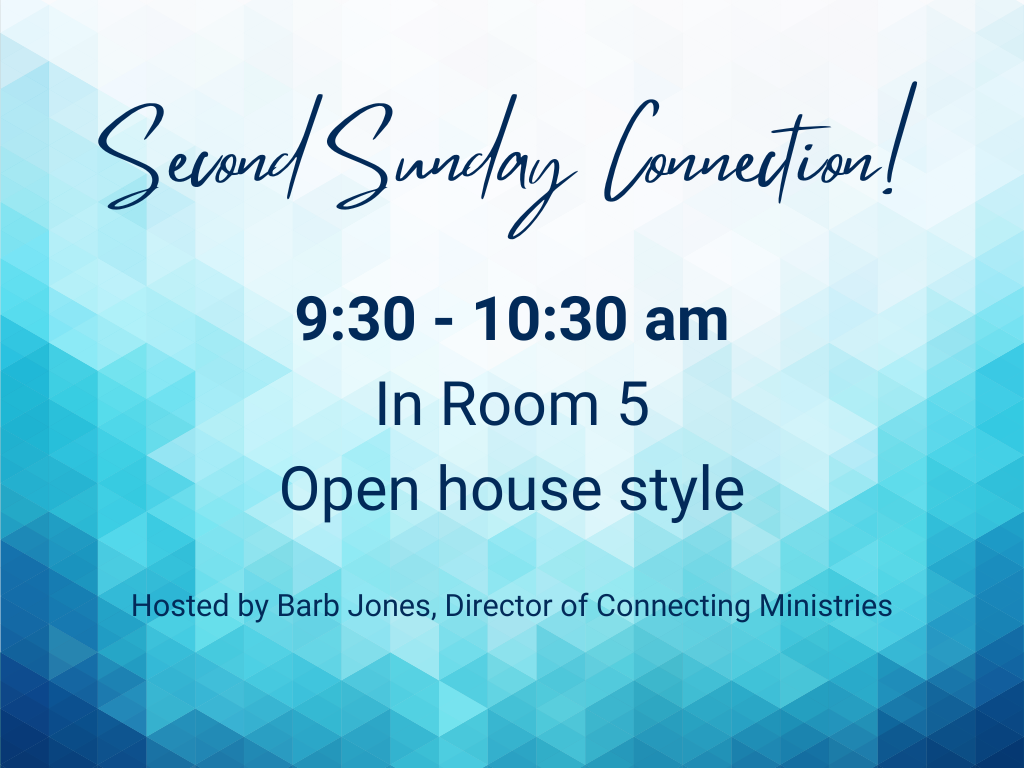 Second Sunday Connection!
Second Sunday of the month, 9:30am - 10:30am
Leader: Barb Jones | | 765-497-7755 ext. 5
You are invited to stop by Room 5 (formerly the Intersection) between services for an intentional time of connection. Coffee and light refreshments are provided. Enjoy a time of relaxed conversation as well as the chance to ask questions, discover ways to get involved, and learn about upcoming orientation classes. All are welcome! Drop by quickly or stay and visit. Hosted by Barb Jones, Director of Connecting Ministries.
***Note: November will be the last Second Sunday Connection for 2023. (Advent classes will be
underway in December.) This month the focus is on connecting through service and small group
opportunities. This gathering is open to everyone interested in learning how to get involved in the work
of the church. There will be brief presentations by ministry leaders and plenty of time to ask questions.