Advent Bakers and Helpers
November 4, 2023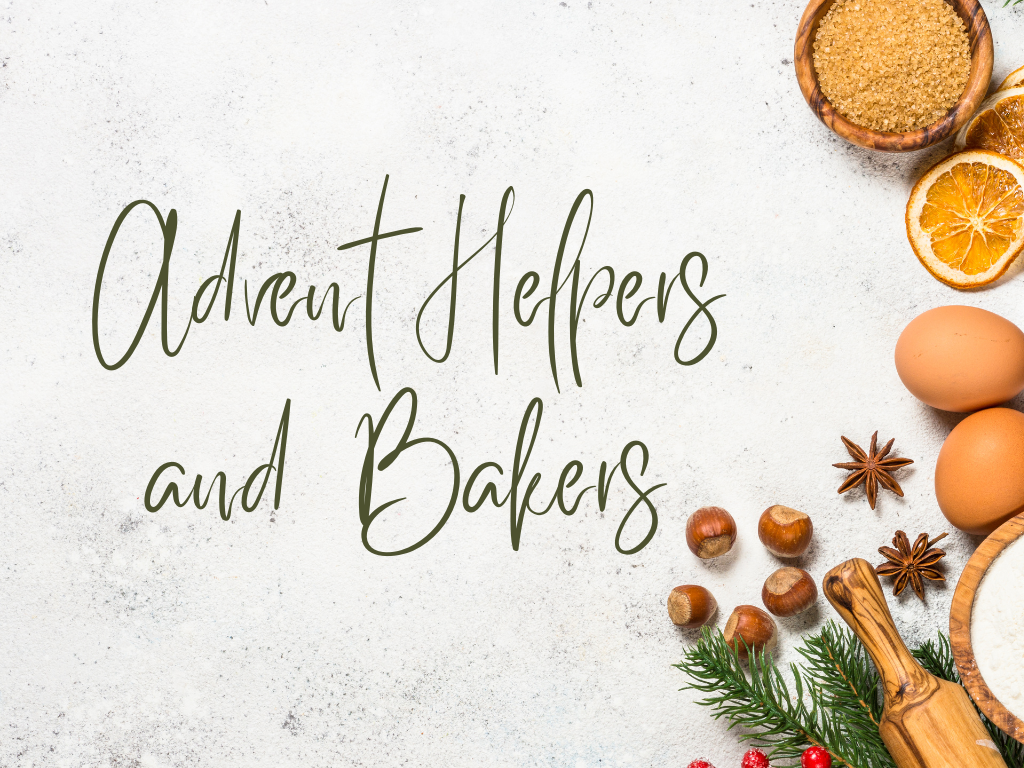 We're trying something new this year and putting all of the opportunities for baking and volunteering in one spot. On this signup, you will be able to:
Sign up to bake or bring items for Jubilee Christmas, InTouch Blessing Boxes, or Christmas Eve refreshments.
Sign up to volunteer for various opportunities to help put together or deliver Intouch Blessing Boxes; or to help set up, serve refreshments, or clean up refreshments on Christmas Eve.