Book Fair 2022
April 20, 2022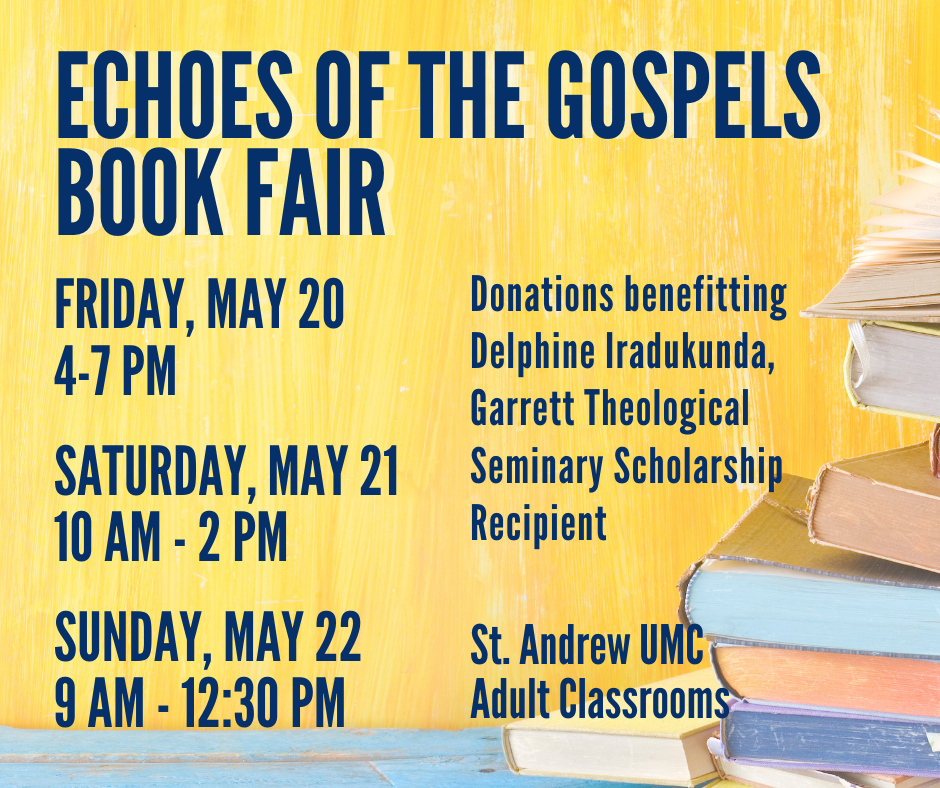 After a one-year hiatus, due to the pandemic, The Echoes of the Gospel Book Fair will host the 14th Book Fair on May 20-22. We need your help to make this year's Book Fair the best one ever.

Now – May 15
Please donate books of all kinds for readers of all ages. (No textbooks, encyclopedias, or magazines.) Look for the collection tub in the Commons outside the office.

The annual Book Fair is a fundraiser and this year 100% of the proceeds will support a special friend of St. Andrew, Delphine Iradukunda who is pursuing a Master's Degree in Public Ministry with a focus on Ecological Regeneration at Garrett Theological Seminary in Evanston, IL.