Come Sit in the Front Row on our New Great Room Chairs!
June 22, 2022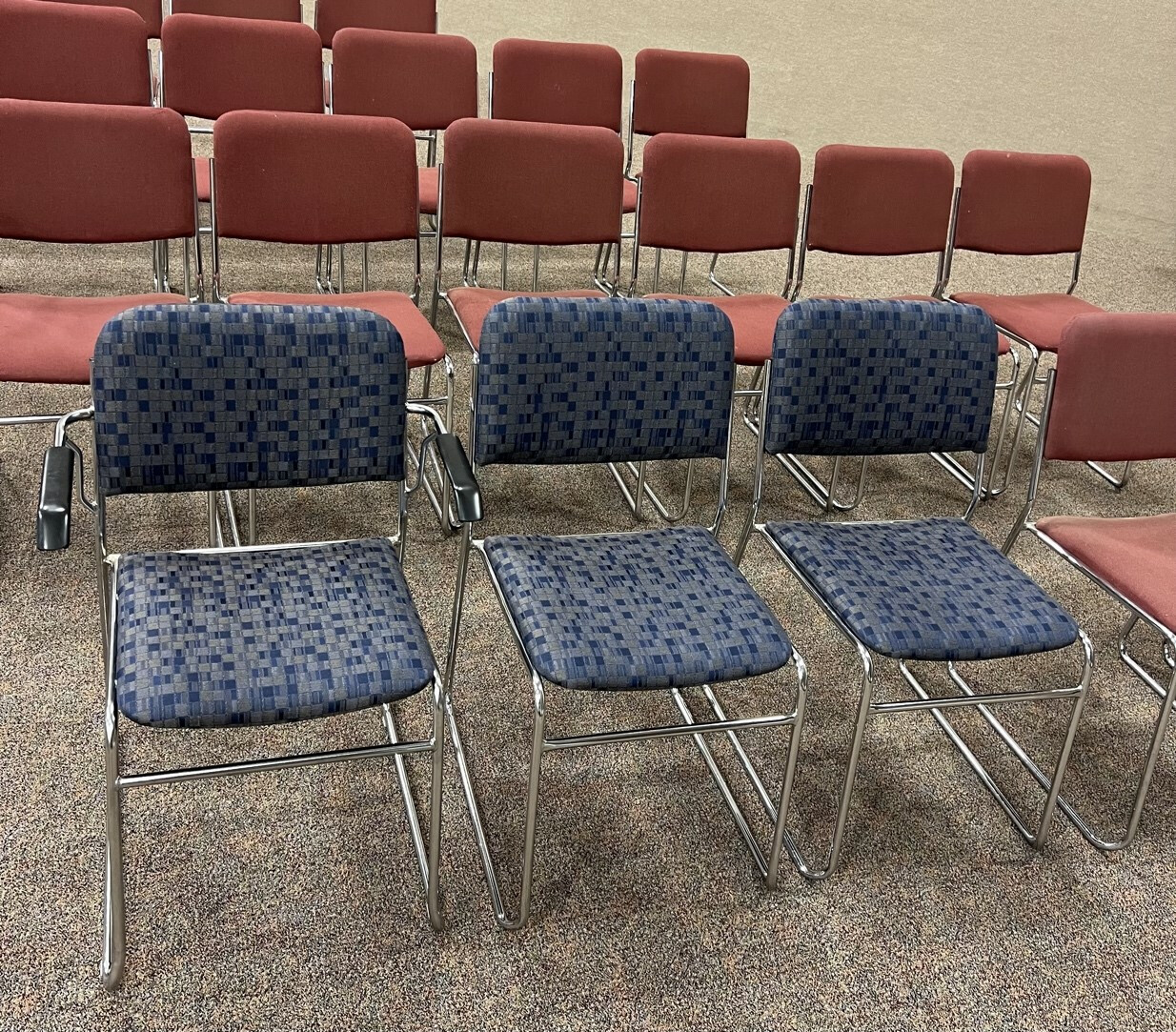 As you may remember, we are in the process of recovering the Great Room chairs. A few of the chairs are assembled and in the front row of our worship space. Please take a few moments to stop by, take a look, and try them out. We have recovered 95 chairs and are in the process of putting them back together. The one inch thick high-density foam padding is a serious upgrade over the half inch low-density padding in the originals and the olefin-backed commercial fabric is very durable. Once we have this first batch completely assembled, we will take apart and recover more chairs.
We thank Bob and Mary Jo Bennett, Larry and Donna Biehl, Tim Rearick, Alan Riendeau, Craig Anderson, Tim Baker, Sally Dunten, Sylvia Howell, Marjene Brown, Barb Powell, Pat Babbs, and Karen Field for their work to get the project completed to this point.