Delphine's Thanksgiving Visit
December 1, 2021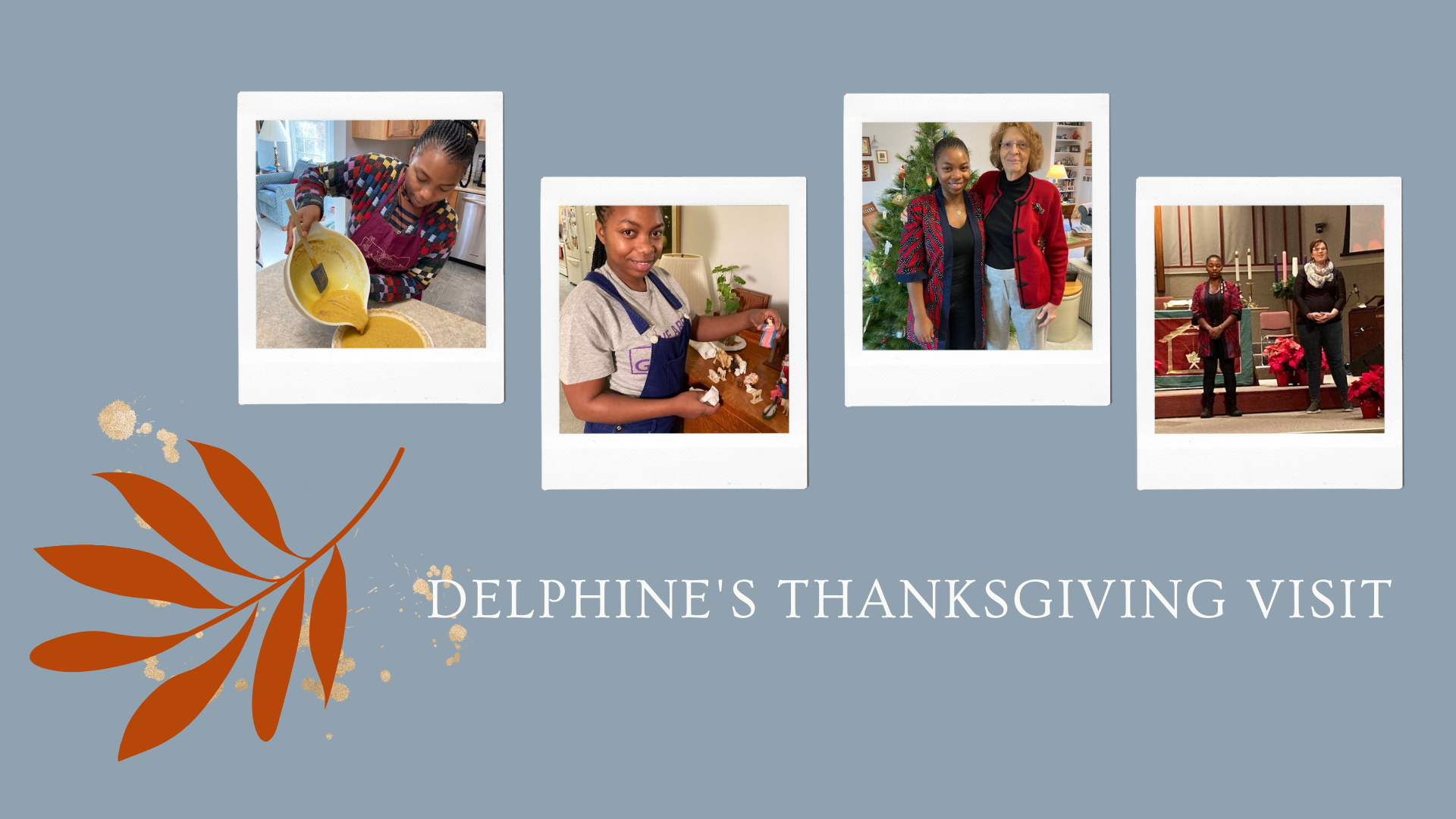 Delphine had a wonderful visit!
Thank you to all of you who were able to spend some time with Delphine, the Africa University (AU) graduate who is attending Garrett Theological Seminary. She was able to participate in many new activities as she becomes familiar with the American culture. For instance, she made her first pumpkin pie and went ice skating for the first time in her life! Also, many of you may have noticed that she joined the praise team in the second service on November 28. Delphine is very appreciative of all these opportunities.

We're happy to report that Delphine is making good progress with her theological studies as she finishes her first semester. She has an ambitious goal of finishing her degree in two years and we hope to be able to help her achieve that dream. We will be updating you on both her financial and other needs as we move forward. Thank all of you who have contributed to her first year at Garrett. Delphine will be spending some time with us over the Christmas holidays so if any of you would like to share some time with her and get to know her please contact Berdine Martin by phone (765-479-4033) text or email.