Echoes of the Gospels Book Fair
April 12, 2023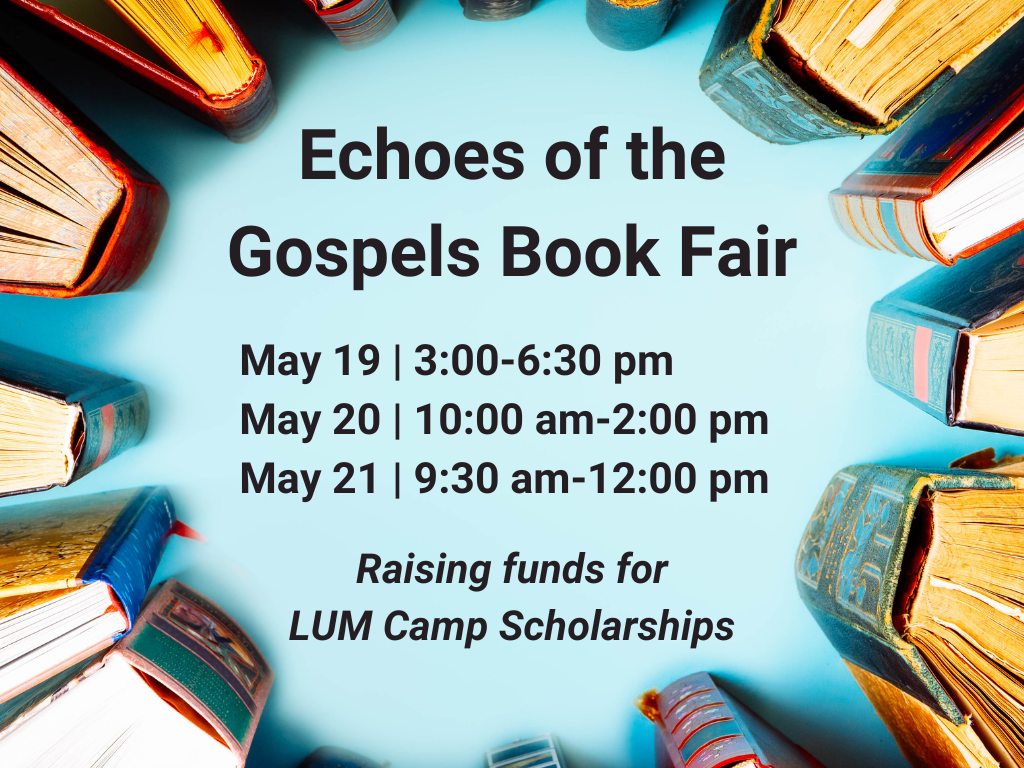 The Echoes of the Gospel Book Group is excited to announce the dates for the 15th Annual Book Fair to be held at St. Andrew, May 19-21. We are counting on you to help make this year's Book Fair a big success.
The Book Fair is a fundraiser and this year 100% of the proceeds will support LUM Camp scholarships. Each year about 80 children from low-income families in our community, attend this four-day overnight summer camping program for children ages 8-10 years old. Our goal is a big one. We hope to raise $2,100.00 dollars and send 7 kids to camp! With your help, we can do it!
We will begin accepting book donations on April 16 (the Sunday after Easter) and will collect books until May 15. We need books of all genres and for readers of all ages. Please go through your books and donate some that are in very good condition to this worthy cause. Look for the collection box in the Commons outside the office. (No text books, encyclopedias, magazines, or CD's.)
Finally, plan to attend the Book Fair! This is a family friendly event. The books are not priced, but donations are encouraged. Your generosity will help us reach our goal. Even if you don't need any books, you can still stop by the Book Fair and make a donation that will allow a child to have a fun and meaningful summer camp experience.