GivingTuesday
November 23, 2021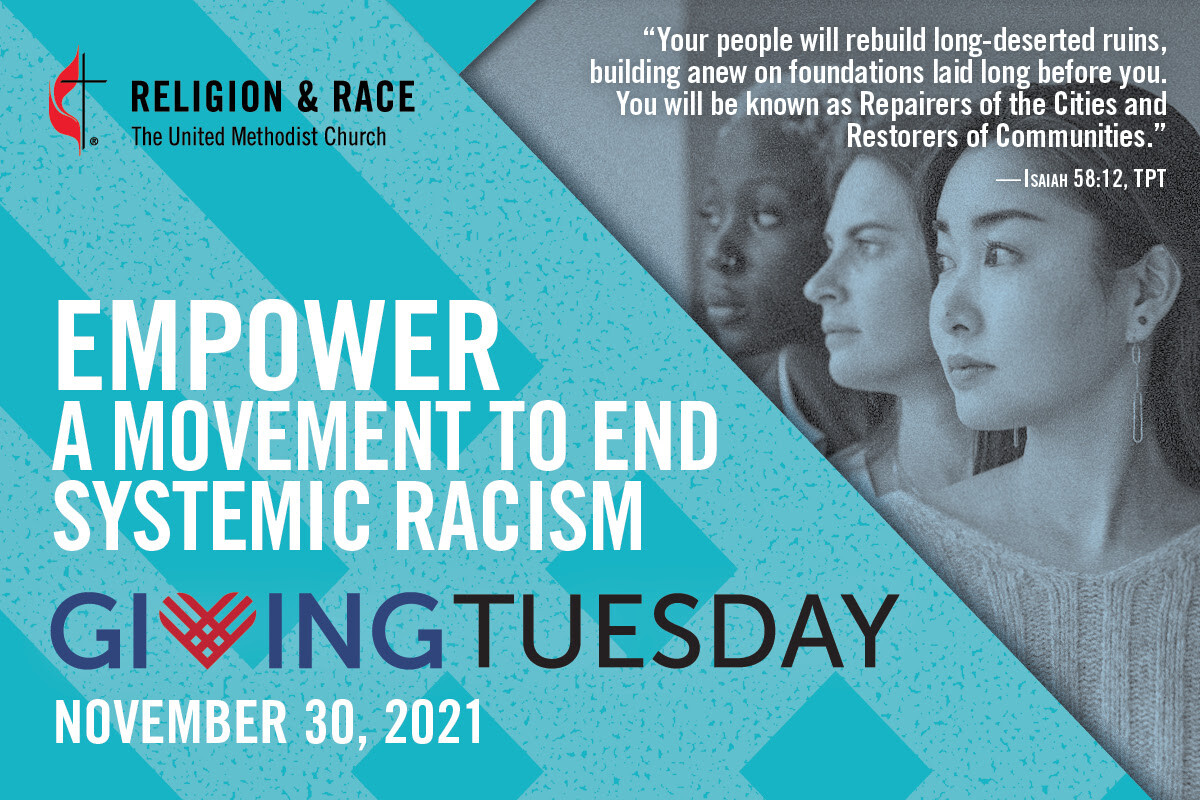 In 2020, many of you gave on GivingTuesday to the General Commission on Religion and Race. Motivated by the timeless truths of Scripture and the United Methodist commitment to both personal and social holiness, GCORR equips and empowers leaders to build the "Beloved Community," – a community in which everyone is cared for, absent of poverty, hunger, and hate – free from racial discrimination in all its forms.

GivingTuesday is November 30, 2021— Save the date!
Support racial equity on this day of global generosity.

Last year your giving helped GCORR mobilize individuals and communities to transform their thinking and doing towards greater equity and freedom in the church and in the world. We say, "Thank you for your generosity." Your support helped GCORR guide annual conferences in their journey towards racial justice, provided racial justice resources for local churches, launched a new podcast series, provided workshops for lay leadership, and so much more.

In 2022 we will:
Create a Vacation Bible School curriculum to help church leaders teach children about racial justice from an early age.
Develop Train the Trainertraining to teach constituents how to train their peers about racial equity.
Produce a collection of sermon starters to promote intercultural competencies for preachers.
Partner with Central Conferences to support their work on anti-tribalism.
Create and offer resources in various languages to serve our diverse connections.
Join us in the mission to challenge and equip leaders towards greater racial equity. Bolster the United Methodist Church's commitment to racial justice as GCORR moves into its next phase of anti-racism work globally.

Our donation goal is $5,000. Will you help us reach this goal?

How you can help GCORR:
Pray for the GCORR staff.
Forward this email to friends and colleagueswho share a commitment to supporting racial justice work.
Donateto GCORR today or on Giving Tuesday, November 30, 2021, at gcorr.org/donate.

Thank you for your generosity of giving. Whatever the amount, your gift enables GCORR to continue its vital work of racial equity and justice for all persons and communities.