Harrison High School Teacher Care Packages Thank You!
February 8, 2023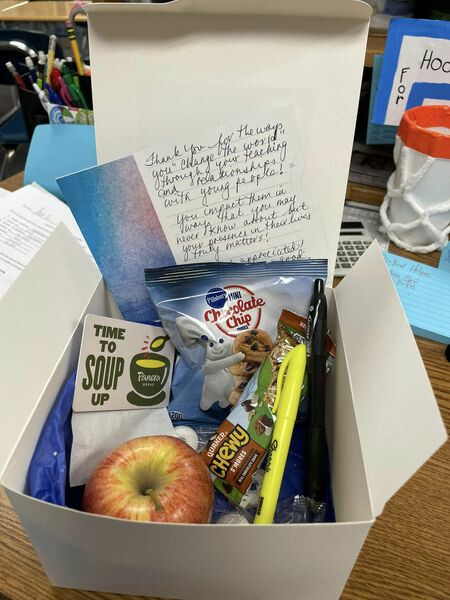 We recently created 120 care packages for teachers and paraprofessionals at Harrison High School to be distributed during parent/teacher conferences. They were a big hit! Thank you for your donations, notes, and time that made this project to show love to one of our neighbors possible. Read more for what some of the teachers had to say about it:
"Thank you so much for the gift during parent/teacher conferences. It's so nice to feel valued and appreciated. You all are certainly acting as Jesus' hands and feet!"
"I just wanted to extend a thank you to everyone at St. Andrew UMC for the goodie boxes that were dropped off for the HHS teachers yesterday. That was such a wonderful surprise in the midst of a very long, exciting week! Made my day, thank you! :)"
"Thank you to everyone at St. Andrew who had a hand in the HHS faculty Thank you boxes!"
"What a great surprise and treat. I especially loved the handwritten note!"
"Wow, this is a seriously decent gift! Thanks!"
"Thank you for this wonderful treat! It is much appreciated!"