LTHC Homeless Services Christmas in July
June 26, 2023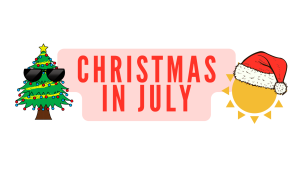 During July, LTHC is hoping to collect a wide-range of houseware-type items to keep on hand when they are moving people out of homelessness. It is always lovely to provide some "welcome home" type items to make the transition from homeless to housed a little smoother for our clients. Many of them have been out of housing for months and sometimes years.
For the kitchen: towels, pot holders, dish drying racks, dish soap and other cleaning supplies, dish sets for 2 or 4, small sets of pots and pans, silverware, coffee makers (simple), toasters, kitchen trash cans and bags, and can openers (hand crank).
For the bathroom: towel sets, bath mat, shower curtain with rings, trash can, plunger/brush set, and cleaning supplies.
For the bedroom: twin sheet sets, pillows, and twin comforters.
General: laundry baskets, laundry detergent, and paper goods.
New items are preferred, but clean, gently used items are also accepted. Donations will be collected at St. Andrew in the Commons throughout the month of July. Contact Carol Clark-Elliott with questions.