MISSION HUKU
April 26, 2021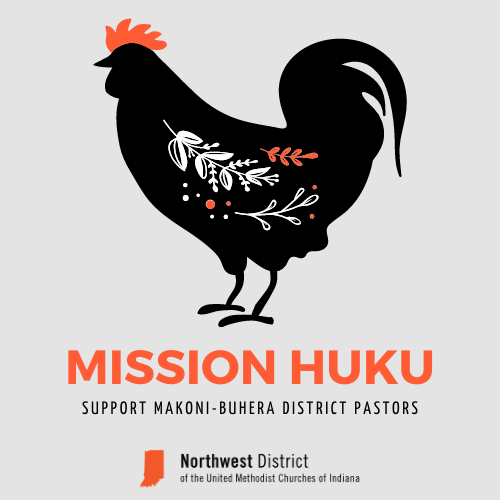 MISSION HUKU
Don't speak Shona? No problem! Huku means "chicken."

Recently, generous Northwest churches sent three months of food hampers to our clergy brothers and sisters in the Makoni-Buhera district of East Zimbabwe, the home of our own Wellington Chiomadzi.

For $366, a pastor would receive 100 chicks and 10 bags of feed. This would allow that pastor to not only support his or her family, but also "pay it forward" to another pastor, retired pastor, or student pastor to do the same.

Northwest District Operational Team committed to asking our churches to cover this cost for 15 pastors. This way, by the time winter comes to Zimbabwe, all the pastors will be able to raise and sell chickens for meat in the markets there, for purchasing food and more chickens. It is chicken feed for both of us!

If you would like to contribute to this mission, please send your check to St. Andrew UMC with Mission Huku or Chickens in the memo line.