November 2022 Update from the Finance Committee
December 21, 2022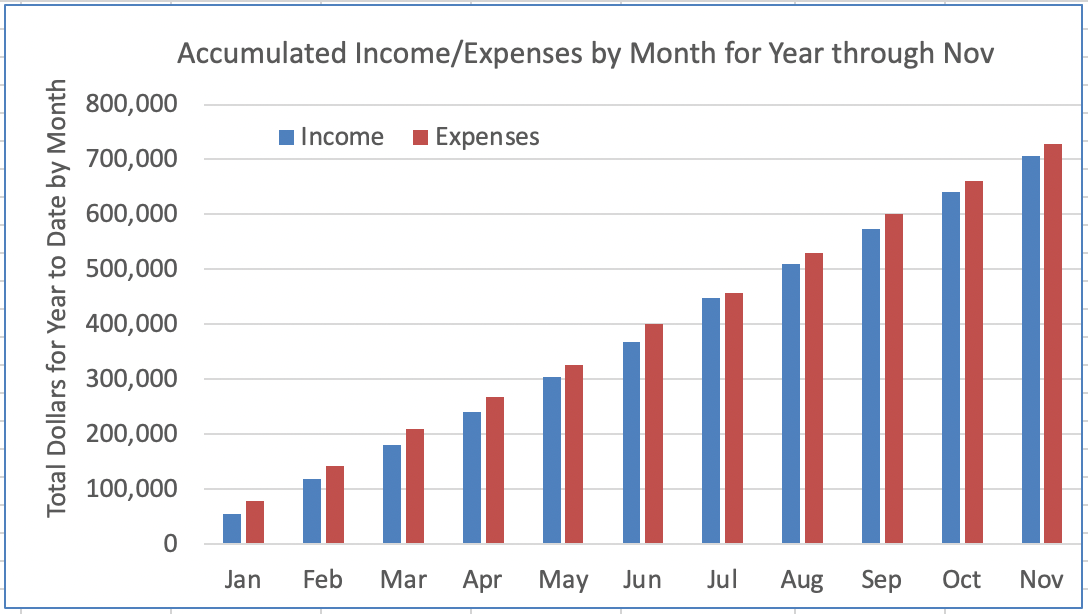 | | |
| --- | --- |
| Adjusted Operating Budget (2022) | $815,000 |
| Actual Receipts (November 30) | $707,205 |
| Actual Expenditures (November 30) | $727,403 |
| Current Operating Balance | - $20,197 |
(Original budget was $929,000)
Total Charitable Giving including operating and other designated giving as of November 30: $774,000
Thank you very much for your generous support as we close out the year. For more information: The detailed report is available in the church office. Please contact Karen Field if you have questions or would like a pdf of the report sent to you via email or regular mail.
Building Loan: The church has received additional significant gifts in December for the Building Fund such that the projected pay off date has been shortened to around December 2023!
2023 Operating Campaign: Thanks again for the responses that we have had to support the 2023 operating budget. Details about this budget are available in the church office along with a budget narrative. You can continue to turn in your estimate of operating giving cards via mail, drop-off at church, or the St. Andrew website.
News from Financial Secretary: Numbered envelopes for 2023 are available in the church office for those who indicated they wished to have them. Let Larry Biehl (765-418-0193) know if you need to have them delivered to you.