Operational Management Team (OMT) Updates In-Person Guidelines for Worship
May 20, 2021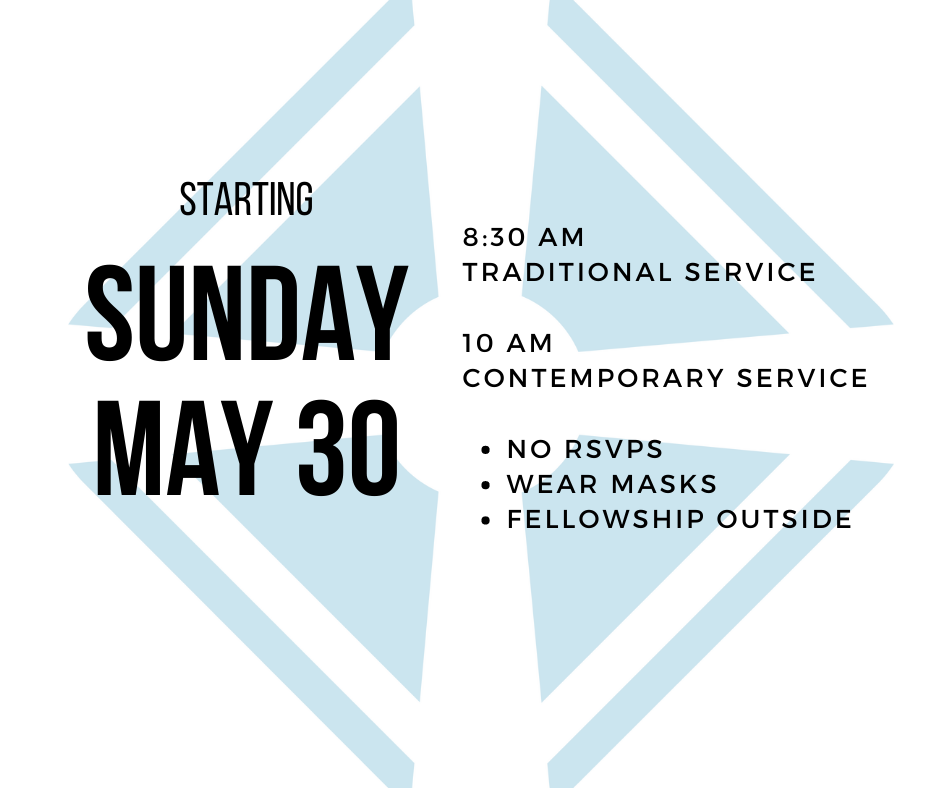 On Wednesday, May 19, the OMT met to discuss the new guidelines announced by the CDC last week and how they will affect worship. As you may know, the CDC stated that all vaccinated people do not have to wear a mask outdoors or indoors.

After some discussion, the decision was made that beginning on Sunday, May 30, that St. Andrew will:
Continue to request that attendees wear masks while in the building even if they are fully vaccinated. This is out of an abundance of caution and respect for those who are not vaccinated, can not be vaccinated for whatever reason, and for children under the age of 12 for whom the vaccine is not yet available.
No RSVPs will be required to attend worship. Instead, we will ask attendees to self-regulate seating by putting at least two chairs within a row between groups or individuals who are not family units.
Please continue to fellowship outside before or after service.