Panera Bread is back at St. Andrew
September 1, 2021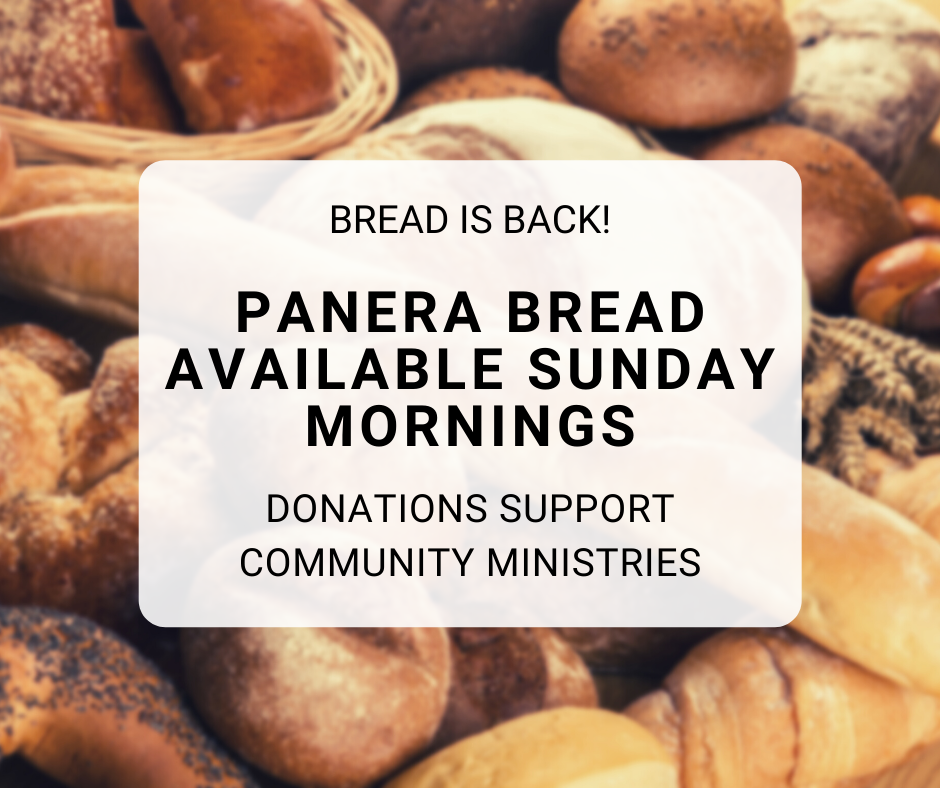 Panera bread will be available on the shelves just inside the front door as was the routine before the pandemic. All the bread and sweets are available to anyone who wants them for a free will donation. Each Sunday of the month any donations will go to the following ministries:

1st Sunday - Partners in Hope
2nd Sunday - Lafayette Transitional Housing
3rd Sunday - Pastor's Assistance Fund
4th Sunday - Tippecanoe County Food Pantry
5th Sunday - Ministries of Know and Grow Sunday School class.

Any remaining breads will be delivered to Home with Hope.

If you are interested in being part of this ministry, and would like to pick up the bread on Saturday night for the third week of the month or deliver breads to Home with Hope on Sunday after worship services are concluded, please contact Berdine Martin, 765-479-4033.