Partners in Hope Meeting and Callout September 13 at 6:30 p.m. 
September 2, 2021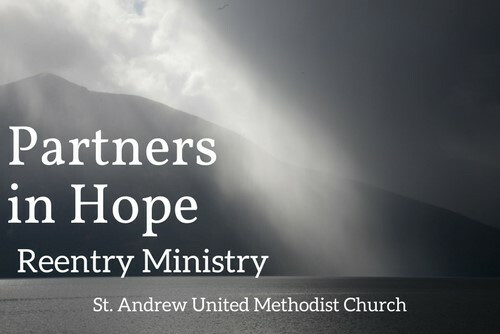 Partners in Hope is one of our social justice ministries. The mission of this group is to show the love of Christ to individuals who are reentering our community after incarceration, without judgment or condemnation, but with grace, mercy, and compassion.

Partners in Hope is meeting on September 13 at 6:30 p.m. in the picnic shelter at church. Please join them if you'd like to find out more information on how to get involved in this ministry. They will announce activities that are planned and discuss other ideas the group may have. Whether you are ready to jump in with both feet or want something that requires less commitment, there are opportunities for you to be involved. Please contact Tamara Benjamin or MaryKate Annin for more information.