Rescheduled Christmas Eve Service
December 20, 2022 | Brian Cook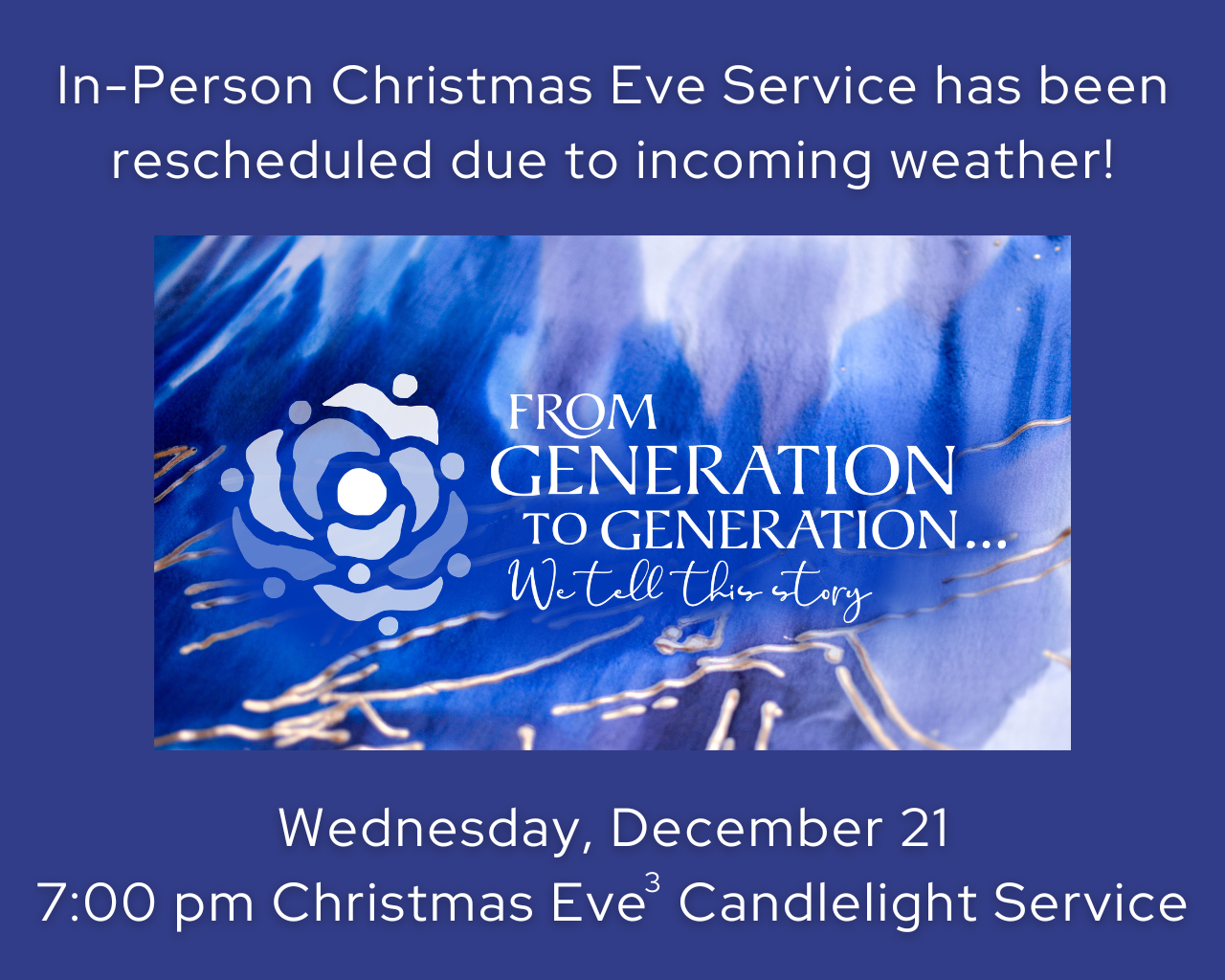 Good Afternoon, Friends of St. Andrew!
I am writing to inform you of changes to our remaining Advent and Christmas Eve Worship schedule this week!
Wherever I go in town, I sense a "busyness" among the people. I was hopeful the demand I am seeing for eggs, milk, bread, and the regular grocery necessities was for the final plans of Christmas visits; however, it appears the "busyness" may have something to do with the winter storm watch that is currently covering the Greater Lafayette area.
In our worship planning and staff conversations today, we spent a great amount of time discussing the safety of our church members, guests, and ministry teams that will serve during the scheduled services this week. With the forecast of winter precipitation, accumulating and blowing snow, ice, and wind chills as low as 30 below zero, we have made the decision to make changes to our worship schedule to include:
The Longest Night Worship Experience – Wednesday, December 21 at 4:30pm.
We are still planning to meet in-person for a time of prayer and reflection. This service will be streamed live for those unable to attend in person.
Christmas Eve Worship – Wednesday, December 21 at 7pm.
This will be a live, in-person worship experience with full choir, Christmas hymns, liturgy, children's time, and candlelight service with singing of Silent Night and Joy to The World. This will be everything you hope for on Christmas Eve only this will be pre-Christmas Eve.
Christmas Eve Worship on Facebook – Saturday, December 24 at 7pm.
The recorded version of our Christmas Eve Worship (from December 21) will be posted on Facebook.
Christmas Day Devotional – Sunday, December 25
A pre-recorded devotional will be available on our website and Facebook to view at your leisure.
Christmas with Friends – Sunday, December 25
This event is an RSVP activity still being planned for Christmas Day. We are hopeful we can still create space for individuals and families that may be home alone for Christmas and looking for a place to connect with friends from St. Andrew. However, we are still being cautious in keeping people safe. If there is a need to cancel, we will email those who have RSVP'd.
I know this is not the news most people want to hear this Christmas Season. However, we have decided to be overly cautious and consider the safety of our friends while still providing space for people to enjoy the beauties of this Christmas Season. I hope you are still able to join us tomorrow for these Advent and Christmas experiences.
For all you Purdue fans…we are fully aware of the game…we will have you out of the Christmas Eve services in time for the game…
In Christ,

Pastor Brian Cook