Updated Covid and Mask Guidelines
July 21, 2021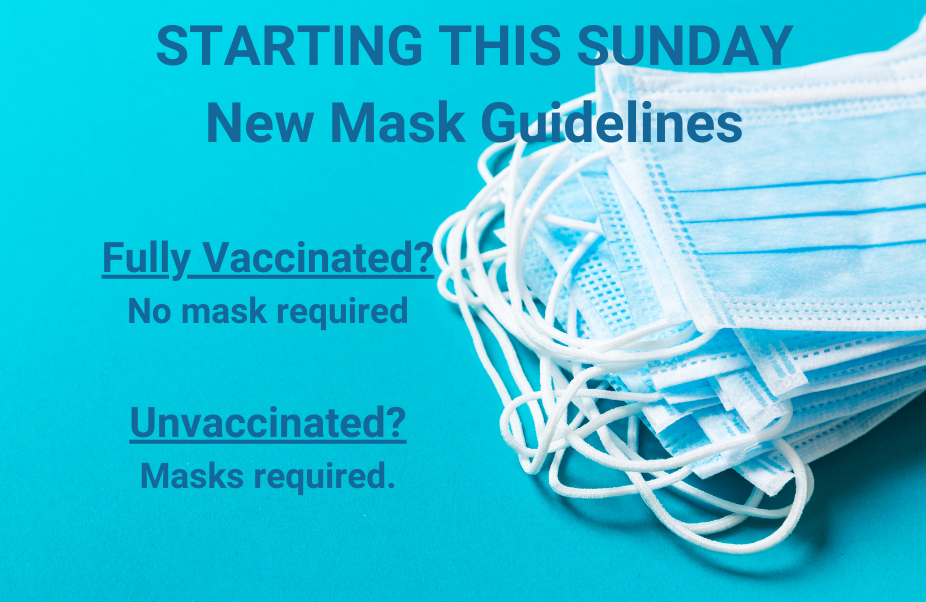 Our Operational Management Team (OMT) met to discuss the need to update our Covid-19 guidelines. Tippecanoe County's infection rate currently remains low and many restrictions within the county have been lifted. Therefore, in keeping with the CDC guidance, the following guidelines will be in place at St. Andrew:
The wearing of masks will be on a voluntary basis within the building for anyone who is fully vaccinated. All unvaccinated individuals should wear a mask.
Seating during worship services will not be restricted but should be self-regulated to allow for distancing as your comfort level allows.
Any groups or meetings within the church building should unanimously agree on whether to wear a mask within the closed meeting space. If anyone in the group is uncomfortable with being unmasked, then the entire group should, out of courtesy, wear masks.
Any church events that involve food will refrain from being buffets that require self-service for the time being.
We will continue to follow CDC guidelines as we update our information. Therefore, be aware that our policies may change as new CDC recommendations are published.