Wesley Foundation Winterization
October 18, 2023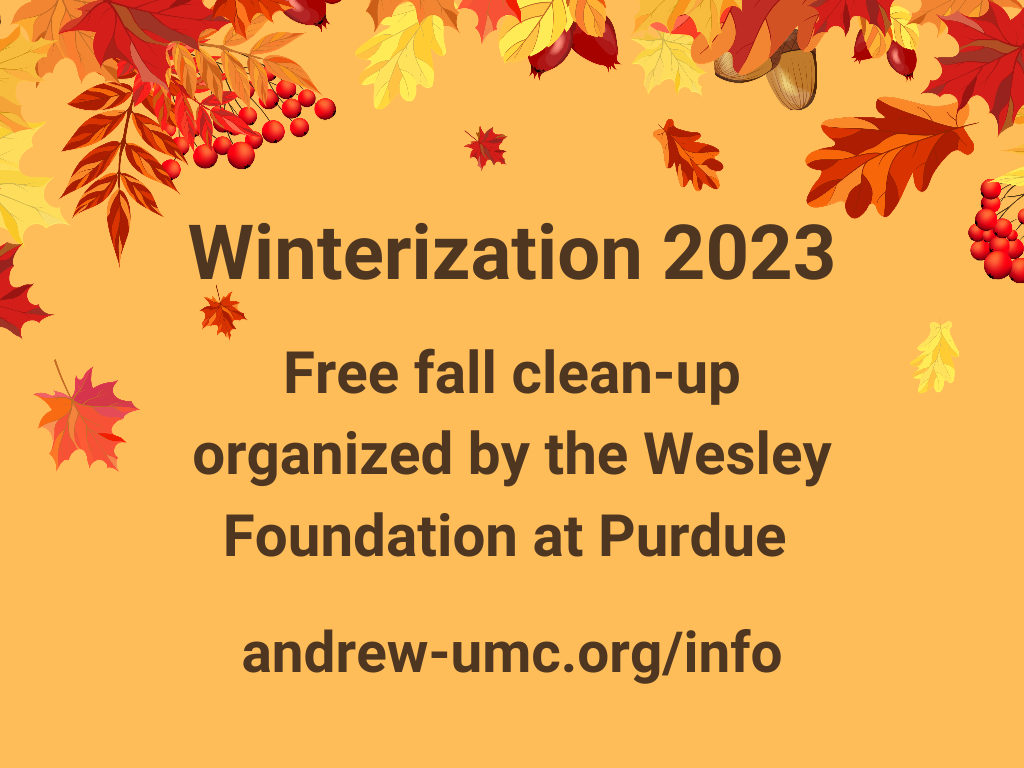 Wesley Foundation Winterization is a community service project in which students from Purdue University assist in preparing the yards and homes of the elderly and disabled in Tippecanoe County for winter.
Winterization 2023 will take place on the morning of Saturday, November 4th. Residents may register at
info@purduewinterization.org
or call 765-421-6345.