You're Invited!
April 26, 2023 | Brian Cook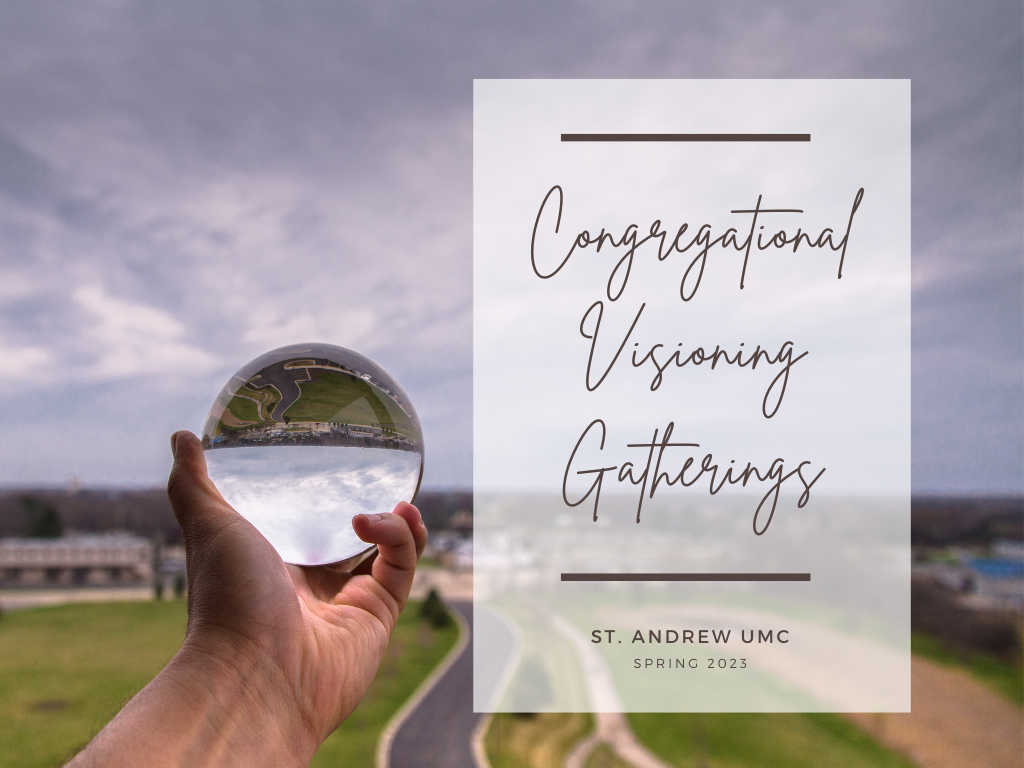 Dear St. Andrew Family,
I am writing to extend an invitation to you to join me and some of the members from the Vision Leadership Team for a series of Congregational Visioning gatherings scheduled throughout the month of May.
The Vision Leadership Team has been engaged in meaningful conversations regarding the next season of ministry at St. Andrew Church. Part of the work of Vision Leadership is centered on the question, "What kind of church is God calling us to be in our neighborhoods, our community, and our world as we move into a post-pandemic world?" Our world has undoubtedly changed since pandemic. However, Vision Leadership Team feels our next season of ministry needs to build on our rich and successful history. We are discerning together, "Where do we go from here?" To fully determine this next direction, we believe it is important for you to be involved in the discovery and dreaming process.
I cherished the Meet and Greet gatherings that were held throughout the faith community of St. Andrew when I arrived last summer. My desire is to have similar formats for these Congregational Visioning gatherings. These groups will be limited to 10-12 people for each group with the purpose of allowing full participation of the attendees. Each group will meet at the church. I will lead these group discussions through a series of conversations centered on a process of discovery and dreaming. Your input will be a vital part of helping the Vision Leadership design the vision statement for the next season of ministry for St. Andrew Church. Please prayerfully consider joining us for one of the Congregational Visioning gatherings. You can find those dates and sign up for your spot through the SignUpGenius button below. Sign-up sheets will also be available in the Commons. Visioning gathering will also be held for residents of University Place and Westminster at those locations. If you have questions, please let me know. I look forward to being with you at one of our Congregational Visioning gatherings.
Blessings on your journey!
Pastor Brian