Oasis Women's Bible Study - March 2022
March 16, 2022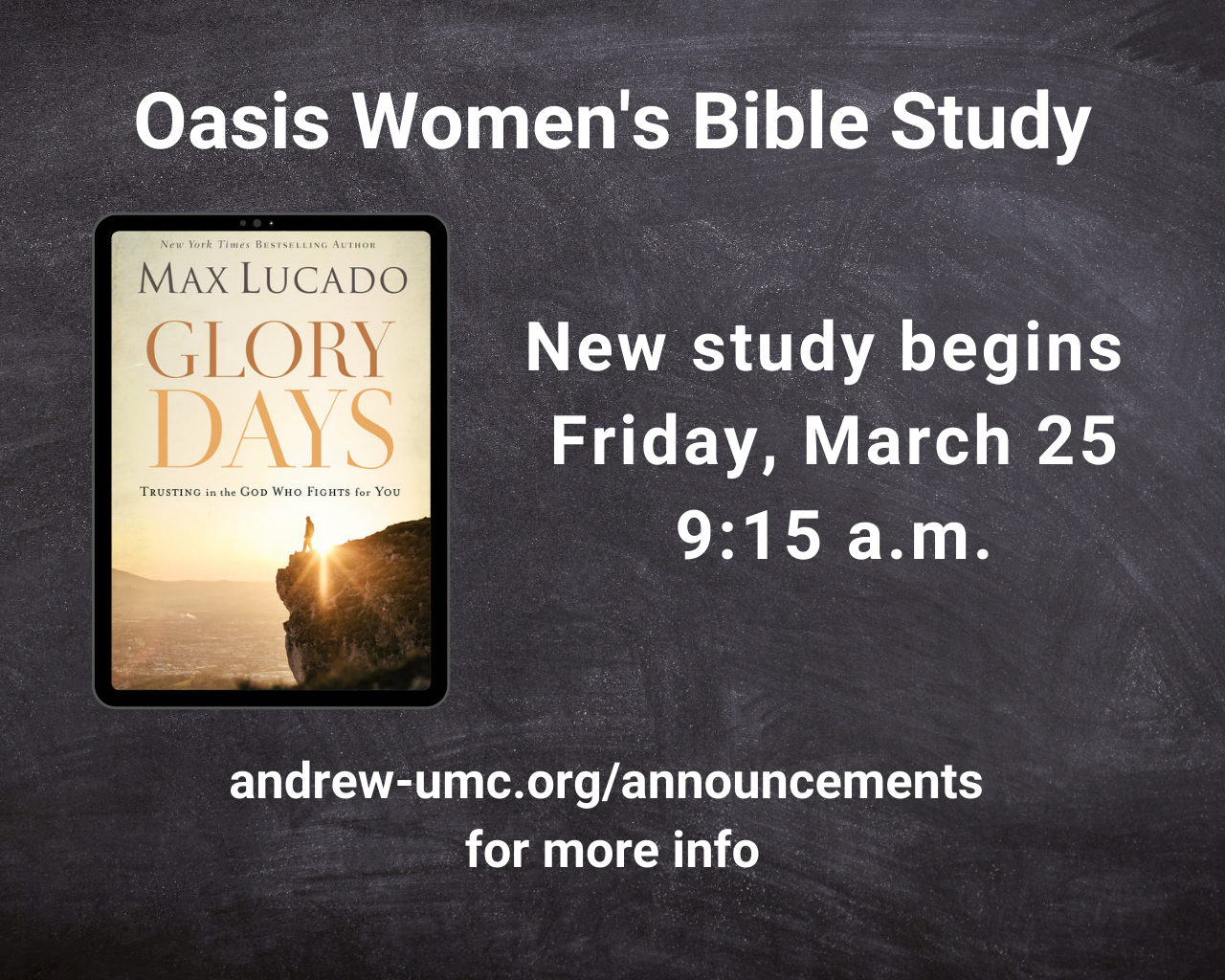 Oasis will begin a new study on Friday, March 25 at 9:15 a.m. We will be reading Glory Days by Max Lucado. Each week we will watch a video and have a discussion. The book has 16 chapters broken into 6 study sessions.
Below is synopsis of book from Christianbooks.com:
Feeling stuck in the same old, same old? Life carries on, but the Christian life has become a bit more routine and less extraordinary?
The Israelites knew what that was like. After the show of power in the plagues, and divine rescue from Pharaoh, they spent 40 years in the wilderness. Forty long years waiting. They were free from the tyranny of Egypt, but not free from fear, or free from the temptation to chase other gods.
In Glory Days, Max Lucado looks at the life of Joshua and the challenges Israel faced, showing how God spoke in the midst of their wilderness experience. Just like Israel, you can find the strength to thrive in the desert. You can close the distance between the person you are, and the person you want to be. These can become your best days. Glory days.
If you are interested in joining this new study, books are available in the office. The books (hardcover/soft cover) are $4.25 each. An envelope is with the books for payment. If you have any questions, please contact Debbie Chappell at (765) 714-4360 (call/text).